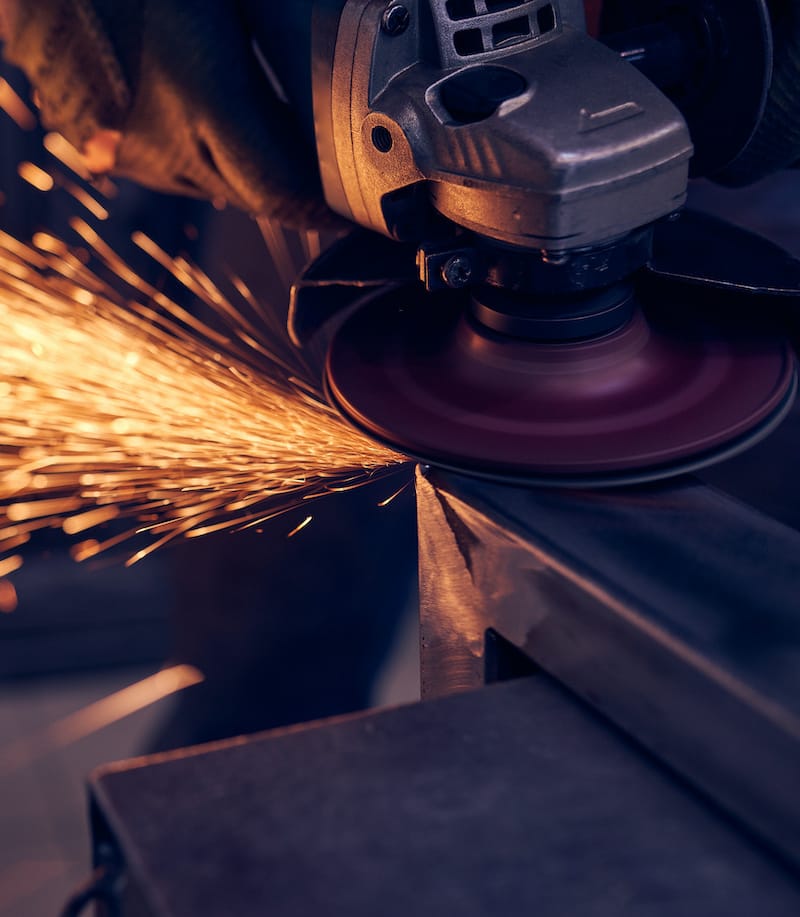 Industrial Dust Collectors for a Clean, Safe Grinding Environment
Metalworking equipment tends to generate a lot of dust that needs to be removed from the air. That includes the fine dust that is produced during the grinding and deburring of metals and non-ferrous metals.
When metal particles from grinding and other metalworking applications become airborne, metal dust becomes a hazard.
While grinding dust can't be completely avoided, it can be contained and controlled. Even with state-of-the-art equipment, grinding dust has to be dealt with so that you can:
Keep your plant running efficiently with few or no interruptions
Retain team members and ensure they're productive and happy
Maintain a safe and clean work environment
Reduce equipment maintenance costs
Having a proper industrial grinding dust collector in place will help keep your employees safe and the company in compliance with regulations and standards. By providing suitable grinder dust collectors, employees are happy and employee turnover is often reduced. This often translates to increases in production and company growth.
Discover the Benefits of a Dust Collector for Grinding Metals
Not sure if you need a dust collection system? If you can see, smell or taste dust in the work area, there is a need to "air out" the work area, the HVAC filters are continually clogged with dust or pieces of equipment in the facility are covered with a thick layer of dust, then you likely need an industrial grinding dust collector.
Fortunately, A.C.T. Dust Collectors offers solutions for your grinding dust collection needs. We promote hassle-free, cost-effective plant operations, and our experienced engineers work with you to select the correct size metal grinder dust collector and configuration to best capture dust, fume or smoke from your metalworking process.
Every industrial grinding dust collector we manufacture comes standard with high-efficiency Nano-Elite cartridge filters that feature a Minimum Efficiency Reporting Value (MERV) 15 rating for effective collection of extremely fine dust — capturing 99.99% of particulate from the air. Designed with quality, value and simplified maintenance in mind, quick-lock, easy-access filter doors and downward flow technology are exclusive features that allow for easy access, fast filter replacements and reduced downtime.
Looking for the best industrial grinding dust collector for your facility? Contact us today to speak with one of our experts.