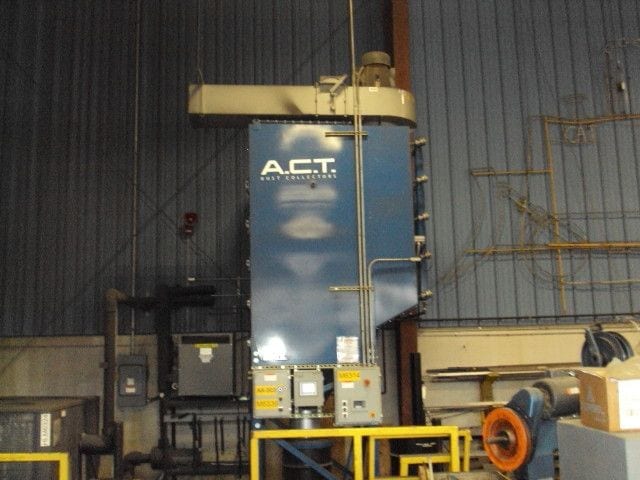 The Thermal Spray Coatings Process
Thermal Spray/Metallizing is a demanding application for dust collection and the A.C.T. Dust Collector is the solution. The ultra-high efficiency Nano-Elite filters capture smoke, fume, and dust, delivering air which you can return to your work environment. Our experienced engineers will work with you to select the correct size and configuration to best fulfill your thermal spray coating process requirements. Some spray metalizing options, such as explosion protection and spark detection, may be good to consider. Let our experience work for you, and we'll remove the hassle as well as the smoke from your thermal spray operation.
Dust Collectors for Your Thermal Spray Operation
Need something to gather the fine dust particles generated during the thermal spray coating process? Consider an A.C.T. Dust Collector. Our equipment has been used in many thermal spray operations worldwide in order to collect dust particles that contain an array of metals with potential health risks. Thermal spray coating processes, including spray metallizing, produce a range of contaminants that threaten worker health and safety if not properly taken care of. Having a proper dust collection system in place can help you keep your employees safe and the company in compliance with regulations.
At A.C.T. Dust Collectors, we offer a wide range of dust collection equipment. Our sales experts have the knowledge and skills to help you reduce the dust problem at your facility the quickest and most efficient way. We offer systems that are custom designed and built, and we'll help you find the system that works for you. Each of our dust collectors is equipped with a venturi-assisted reverse-pulse filter cleaning system and a digital, solid state pulse control panel. To learn more about which system can be used for your thermal spray coating process, call us at 763-557-7162.