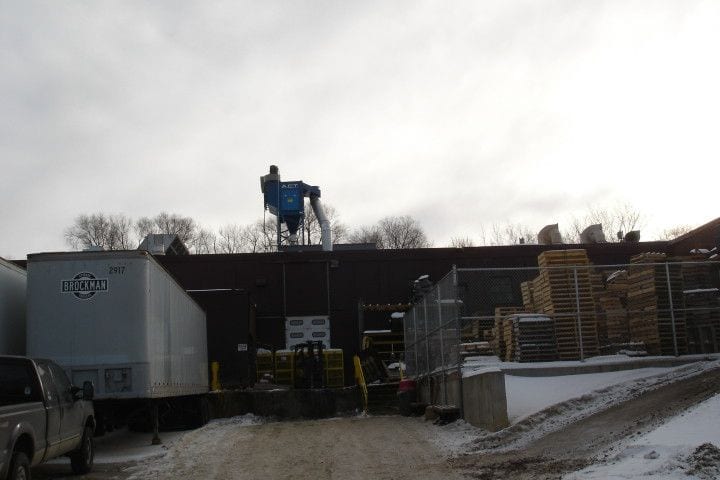 Industrial Air Filtration for All Environments
Thousands of industrial environments create airborne particles, ranging from sub-micron size smoke to large chunks of plastic, paper, or wood. Some dust is hazardous and presents a safety issue. Other dust reduces visibility and needs to be removed. Many processes pulverize aggregate and the dust is the finished product to capture, package and sell. Operations creating fume and smoke use industrial dust collection systems to clear the air of haze.
A.C.T. Dust Collectors have been installed in hundreds of processes, capturing dust from industrial environments in the most efficient, economical, and safe way. Ultra-high Nano-Elite filters, premium Goyen pulse-clean systems, quick lock filter doors, and industry-best pricing make the A.C.T. Dust Collectors the leader in industrial air filtration.
Industrial Dust Collector
In need of an industrial dust collection system? At A.C.T. Dust Collectors, we have the experience and history to handle the most demanding applications at your facility. Each industrial air filtration system is quality-built right here in America to stand up to your rugged manufacturing environment. Our industrial dust collectors come in many makes and models, including:
Whatever industrial dust collector you need, our expert staff will make sure it is designed and built to fit your environment. We have manufactured and installed hundreds of dust collectors, and every serial number is a statement of quality. With us, you can expect lifting lugs engineered to the correct lifting angle, formed doors for maximum rigidity, and deep one-piece gaskets to maintain a secure seal. Angle iron support structure and base plates are pre punched for easy installation, and a premium blast, prime and paint process ensures your industrial dust collection system will remain in excellent cosmetic condition for many years.
To learn more about our dust systems or to schedule us for an onsite visit, call 763-557-7162.