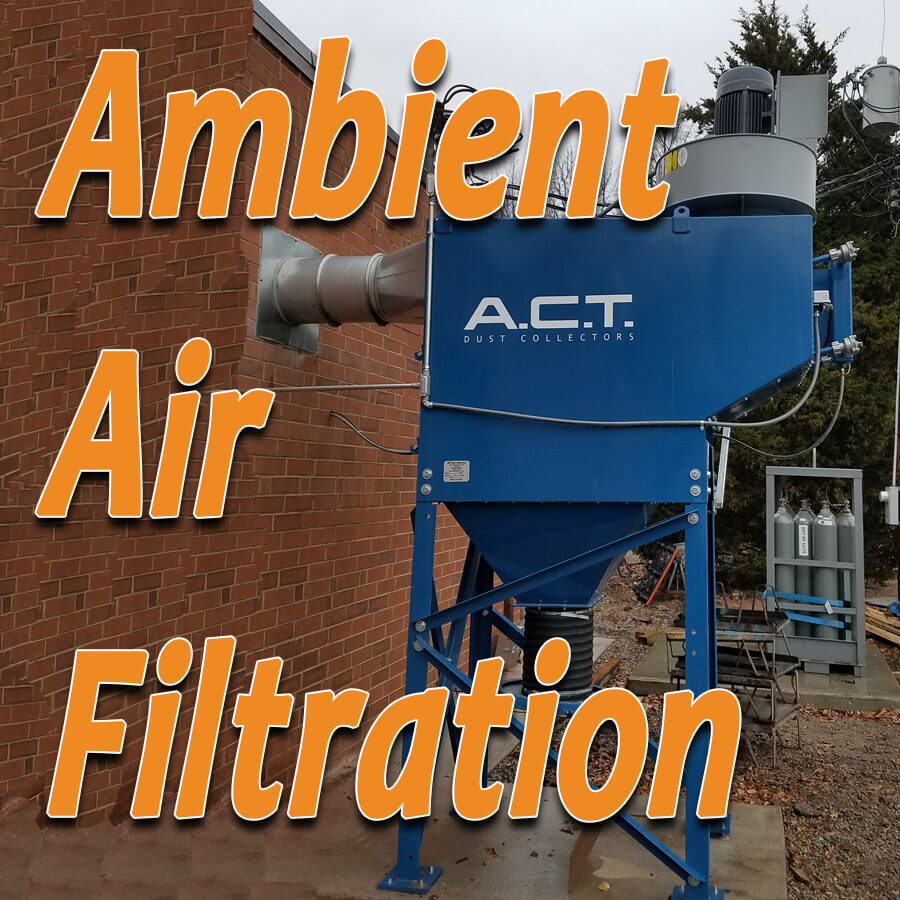 Ambient Air Application: More than one dust collection need?
A company that builds and refurbishes machinery for the lumber industry in North Carolina discovered a need for dust collection in one of their welding areas. The initial plan was to install a large hood over the area. Due to low ceiling heights and the location of a crane system, the hood could not be installed. The owner of the business started working with a local dust collection distributor to find a way to filter this area. After researching the dust collection need, they found that more than the welding area needed dust collection.
At the time, the customer was propping open doors to help with the air quality throughout the entire facility. It was one of the coldest winters North Carolina had experienced and the employees were dealing with extreme temperatures in the facility. The owner of the business knew he had to make a decision on how to filter the air so they could keep the doors closed.
As the customer, local distributor and the A.C.T. team evaluated the application and the costs involved, it soon became clear that it would be more effective and beneficial to filter the entire shop. A.C.T. Dust Collectors suggested an ACT 2-8 ambient air filtration system to meet all their dust collection needs. Shortly after the recommendation was made, the system was installed.
Four months after the installation was complete the owner stated, "…it was great to see the doors shut through the very cold weather that we recently experienced and the shop environment still cleaner than ever." A.C.T. Dust Collectors was happy to hear that another customer was satisfied with their quality systems, short lead times and outstanding customer services.
Check out our "Should I collect my dust at the source, or can I filter ambient air in my plant?" blog to learn more about why dust collection is so important in this type of application.
ACT Dust Collectors are installed all over North America in many applications. Our experts have the knowledge and skills required to help you resolve the dust problem at your facility the most quick and efficient way. Contact Us Today!
(763) 557-7162 | info@actdustcollectors.com