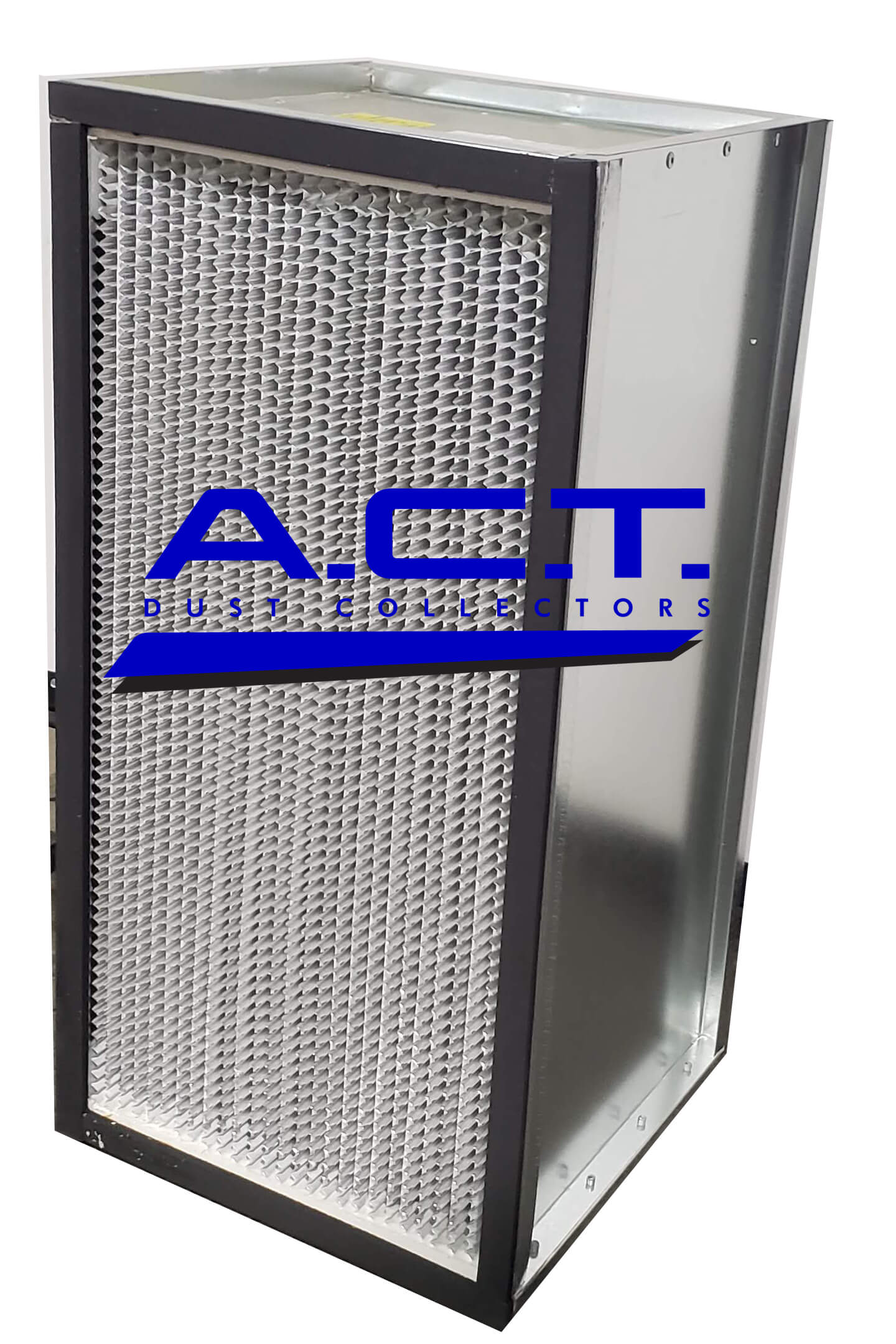 A.C.T. Dust Collectors HEPA Filter
A.C.T. Dust Collectors prides itself in offering the highest quality HEPA After Filters for their dust collection systems. The primary function of these filters is to capture the smallest particulate before returning the air to your building or production area. Over time the HEPA filter will become dirty from collecting the small particulate in the air, this indicates that you need to replace the filters in order to maintain the desired level of air quality in your building.
Aluminum

Filter Housing

99.97% efficiency at 0.3 Microns

Rated for 1,000 CFM

24 x 12 x 12
In Stock and Ready To Ship!


Read Our Blogs:
Maintaining Filters Air-to-Cloth Ratio What is MERV rating?