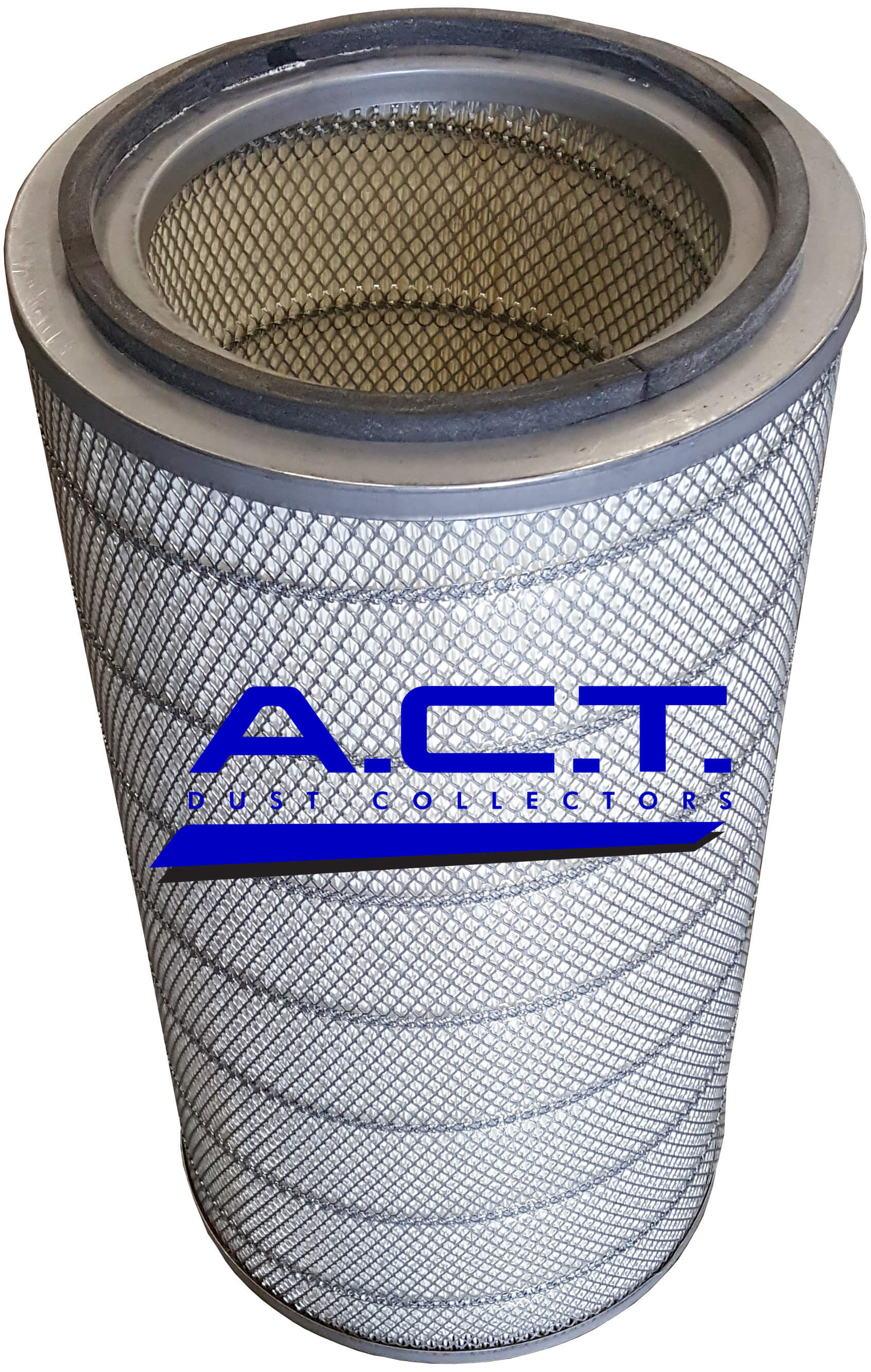 A.C.T. Dust Collectors Filter O.E.M. Cartridge Filter
A.C.T. Dust Collectors prides itself in offering the highest quality O.E.M filters for their cartridge collectors. The primary function of a dust collector is to collect dirt, dust, contaminates and small particulates, which gather on the surface of the filters. Dust will accumulate on the surface of the nano-elite fiber filter, reducing depth loading, and is cleaned off during the pulse cleaning cycle. Nano-Elite filters last significantly longer than other filters. Longer filter life produces cost savings in frequency of filter changes as well as reducing operation downtime for filter change outs.
Premium Quality Filter Media

Flame retardant coating

MERV 15

254 Sq. Foot of Media

Loading Dust: ASHRAE

Heavy Gauge Steel Structural Elements

Shape: Round

Open/Open

Gasket Top
In Stock and Ready To Ship!
Read Our Blogs:
Maintaining Filters Air-toCloth Ratio What is MERV rating?