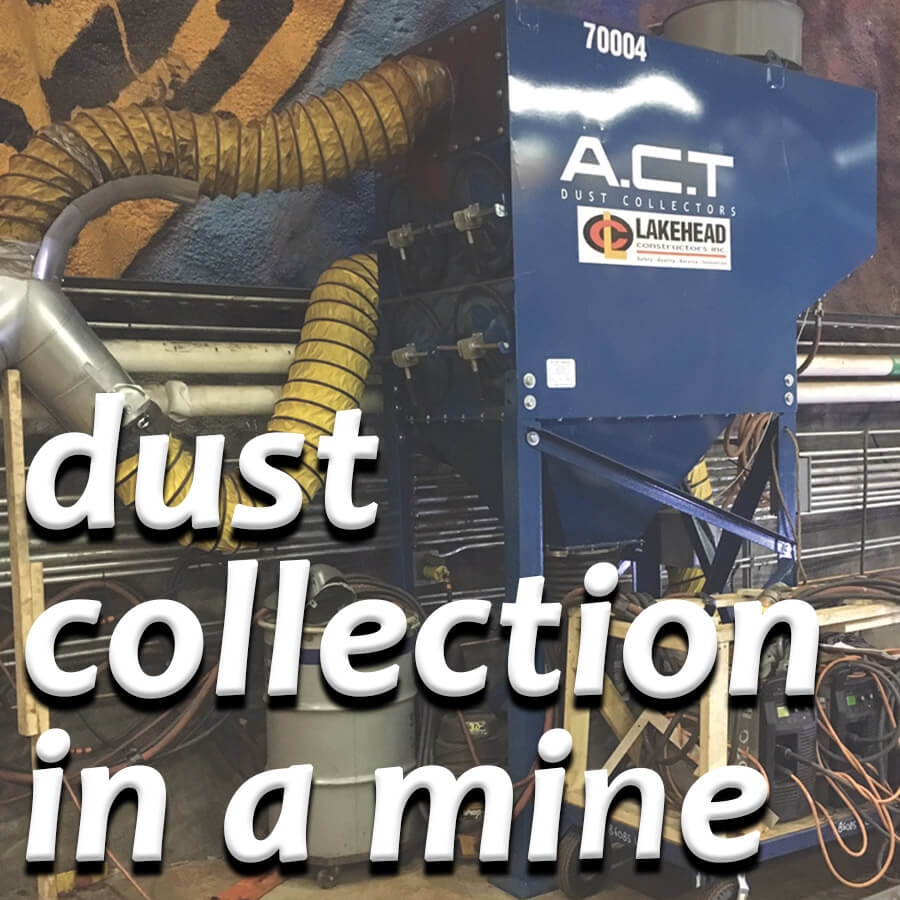 Lakehead Constructors were cutting metal with 5 plasma cutters in a mine that was located 2,341 feet (nearly a half mile) below the earth's surface. They were cutting steel plates that were used in the US Department of Energy's subatomic particle collections super modules. All this plasma cutting was creating a large amount of dust that was a health hazard. John Lohse decided that it was time to get a dust collector in the mine that would provide clean, breathable air for the employees.
After carrying out research, he got in touch with the team at ACT Dust Collectors. Together they formed a plan to install an ACT2-8 in the mine. One of John's concerns was the amount of time it would take to get the dust collector made and installed. He knew the health and safety of the staff was important and lead time was a big factor for him. ACT Dust Collectors had the model he needed in-stock and could meet the tight time frame John was pushing for. The dust collector was installed without delay and is running smoothly.
John reported: "…this unit is working great. Taking all the dust and fumes from 5 plasma cutters and that is a lot of dust. I never thought we could have gotten this collector that fast, you guys saved us a lot of time over having to get one made. We didn't realize the amount of dust we were dealing with…"
ACT Dust Collectors are installed all over North America in many applications. Our experts have the knowledge and skills required to help you resolve the dust problem at your facility the most quick and efficient way. Contact Us Today!